Learn about the San Diego Bay Watersheds
Click on each individual watershed for more information.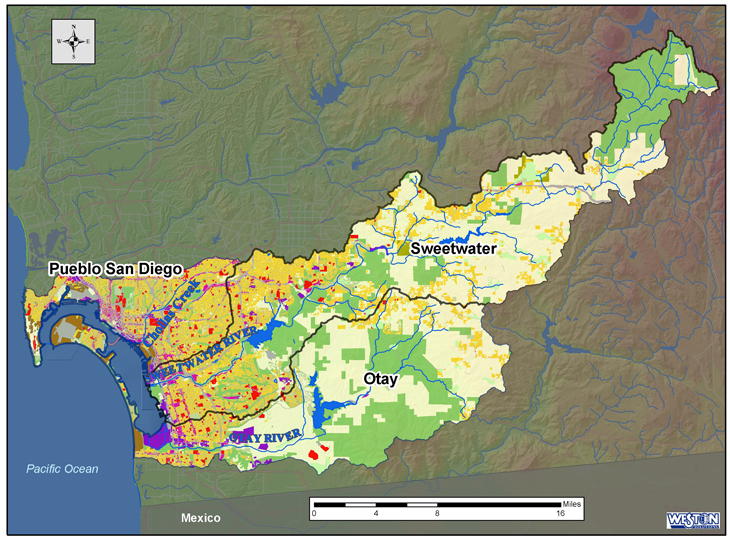 The San Diego Bay watershed management area (WMA) consists of three major watersheds:
Pueblo San Diego watershed
(HU 908.00),
Sweetwater watershed
(HU 909.00), and
Otay watershed
(HU 910.00).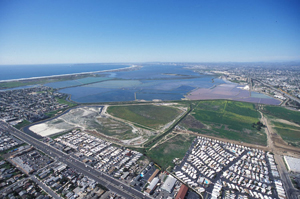 The entire San Diego Bay WMA covers over 888,400 acres (Coastal Conservancy 2001)
Major water bodies include San Diego Bay , Otay River , Sweetwater River , Chollas Creek, and Paradise Creek.
San Diego Bay is the largest estuary in San Diego County and has been extensively developed as a port. It is comprised of 10,532 acres of water and 4,419 acres of tidelands.
Only 17 to 18 percent of the original Bay floor remains undisturbed by dredge or fill. Ninety percent of the original salt marshes and 50 percent of the original mudflats have been filled or dredged for development.
Construction of dams and extensive use of groundwater in the Sweetwater and Otay Rivers has reduced the input from these rivers to the Bay by 76 percent.
The majority of freshwater input to the Bay is from surface runoff from urban areas and intermittent flow from rivers and creeks during rain events. There are over 200 storm drain outfalls in San Diego Bay (Coastal Conservancy 2001).
Land use in the watershed is primarily Undeveloped (37%), Residential (19%), and parks and recreation (24%) (SANDAG, 2003).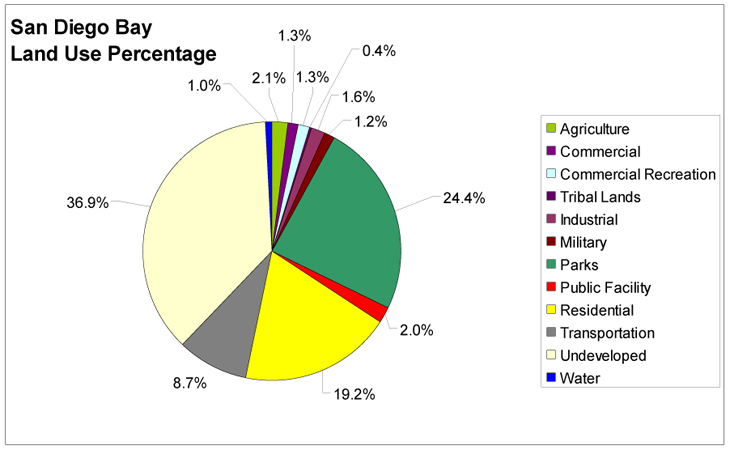 Click below to learn about each watershed: